Actus Ballet News
アクタスバレエプロダクション Actus Ballet Productions
2020-07-28
by
ヘレン・プライス Helen Price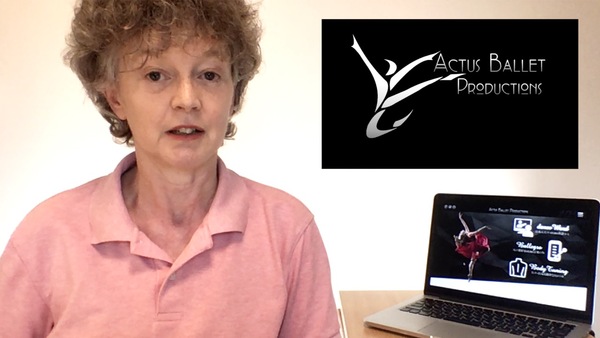 ヘレン・プライス
Hi! I'm Helen. I'm the director of Actus Ballet Productions.
こんにちは!アクタスバレエプロダクションの ディレクターです。
I came to Japan in 1988. I had a ballet school in Yokohama for over 30 years. I produced a ballet seminar for 16 years. All that time my goal has been to help Japanese dancers be the best they can be here in Japan and overseas.
1988年に日本に来ました。横浜で30年以上バレエ教室をやっていました。16年間バレエセミナーをプロデュースしました。その間、私の目標は、日本のダンサーが日本でも海外でも最高のダンサーになれるように手助けすることでした。
To be a successful dancer you need good training…but that's not whole story. There are tools you can use to make sure you are always working at your full potential. That is what Actus Ballet Productions is all about.
ダンサーとして成功するためには、良いトレーニングが必要です。しかし、それが全てではありません。常に自分の能力を最大限に発揮できているか確認でき、使いこなすことのできるツールがあります。それがアクタスバレエプロダクションです。
Body Tuning will give you a more flexible and responsive body
からだ美調律により、より柔軟で反応の良い体を手に入れることができます。
Ballegro delivers the best music for ballet class
バレグロはバレエクラスに最高の音楽をお届けします。
danceWord will teach you the English you need to study or dance overseas.
海外留学やダンスに必要な英語をダンスワードが教えてくれます。
---